: : Hot News : :
Neck Pain, Shoulder Pain, Back Pain, Knee Pain, Sprained Ankle,

all kinds of pain.

Weight Loss: Lose 15-30 pounds in 30 days, no bounce back.
Beauty : Look 10 years younger.
Facial paralysis, Stroke.

Allergic

rhinitis,


Allergic

asthma.
Medical Beauty
Hair growth
Weight Loss
Acupuncture insurance, car accident insurance, student insurance
language:
English
Mandarin
Korean.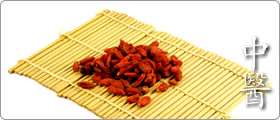 Grandparented-R.TCMP



Welcome to Fancy Chinese Clinic

Business Name Registration No.: 170897045

NAME OF TRADITIONAL CHINESE MEDICINE PRACTITIONER (R.TCMP) ACUPUNCTURIST (R.AC): ZHU,CHENG LIAN

REGISTRATION NO.: #2424

CSCMA Member NO.: #1954

Experience: More than 15 years

Education: College of CSCMA

Award: Won All Chinese Award in 2008-2009.